Client
Arabian Cement is a leading cement producer in Egypt. Producing five million tons of first quality cement annually; approximately 6% of Egypt's production. Over the years, ACC has received several certifications including ISO 9001 for quality assurance, ISO 14001 for environmental compliance, and more. The company has been listed in the EGX since May 2014.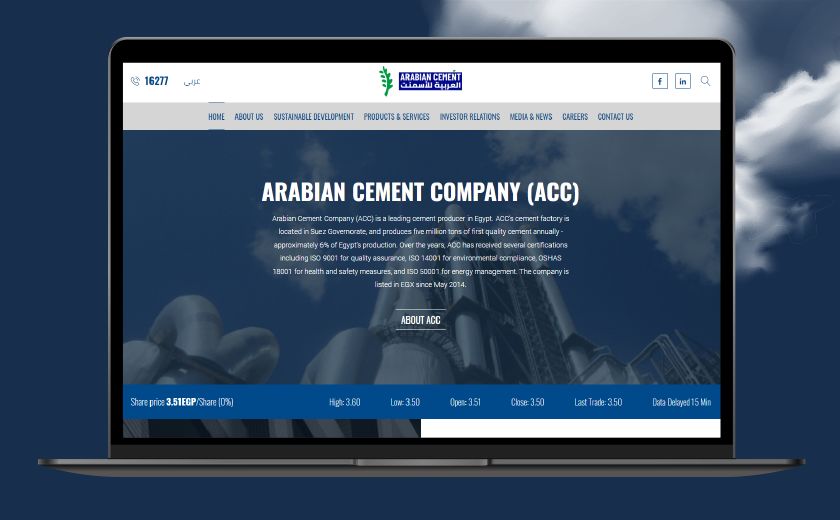 Challenge
Organizing and classifying the company's huge amount of corporate information, and presenting it along with the company's product lines in an easy-to-use, appealing website.

Longer scrolling
Long scrolling is a trending UX technique followed to make it easier for users to reach a piece of data on the same level they are navigating without going through multiple pages. We used this technique while being cautious of other technicalities that might harm the users' experience.

All clear
All products on the products page are showcased clearly with their details on the same page to keep users hooked for a longer time, thus eliminating unnecessary navigation and increasing the time users spend on the page.
More data
The investment relations section was kind of a sub-site on its own, which had to be built with a separate structure as it communicates information with a different audience.