Cast Hub talents recruitment
Creating and constructing the online casting and recruitment system, Cast Hub.

Idea
Cast Hub is the first online casting platform in Egypt, which connects talented individuals with casting professionals and job opportunities within the entertainment industry.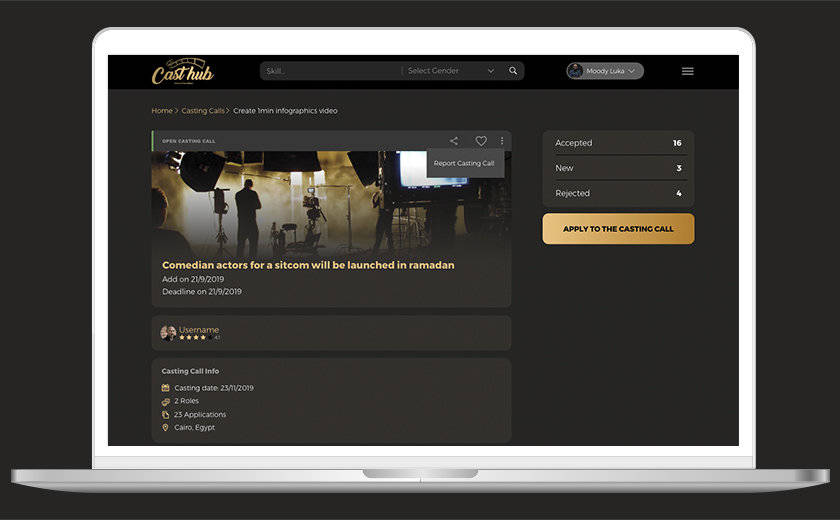 Challenge
Create a new kind of online recruitment system for specific segments: the models and actors. The website should have all the standard recruitment system features, in addition to special features, and UX specifically designed for talents and agencies.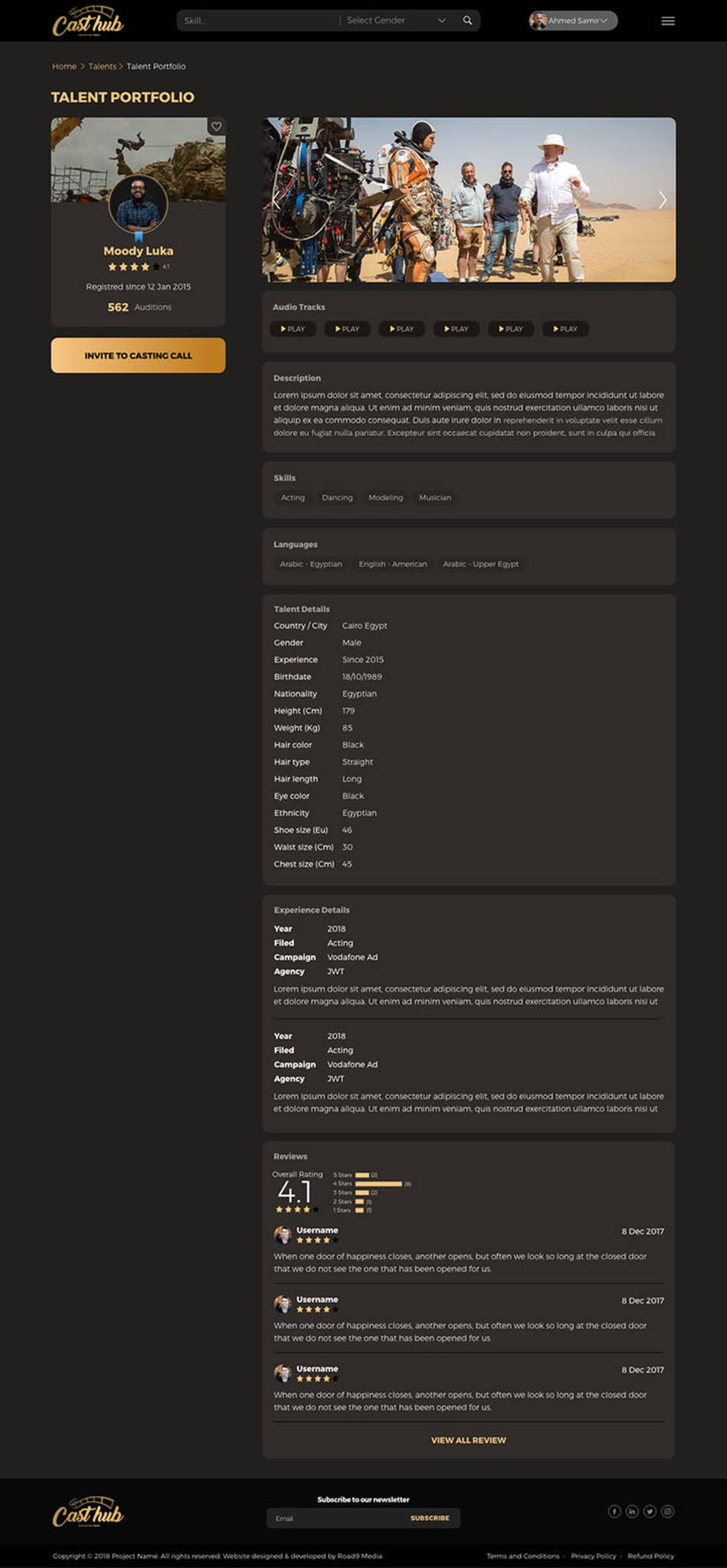 Finding the right talent
For agencies who are looking for talents, the system allows them to search for the perfect talent across a wide variety of talents.

Finding the right opportunity
For talents, like models or actors, they can create a professional profile with their project portfolio to find and attract the best casting calls opportunities on the website.
Packages & payments
This system we developed provided package subscriptions and an online payment solution for talents to open their accounts within certain package limitations.