The client
Ekuity Holding is the only investment representative of Kuwait Investment Authority in Egypt, with total assets valued at 2 Billion US Dollars. Road9 Media has been the official digital services provider to Ekuity since 2014.
segment
Investment & Finances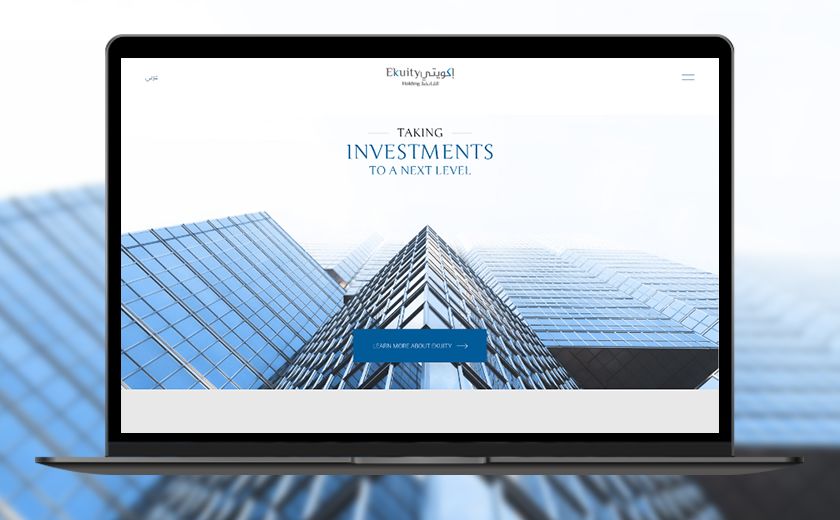 The Brief
Building a website that shows the modern and luxurious side of the huge investment conglomerate to match the international standards.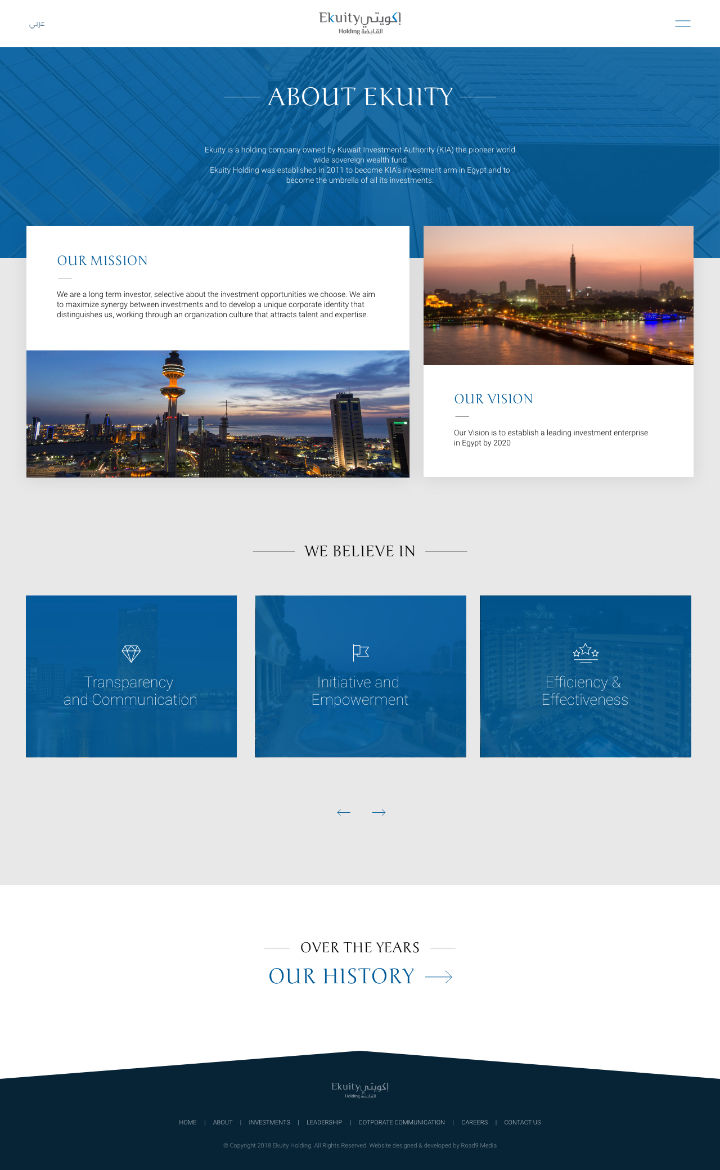 The modern heritage
Using a neat user interface design, we represented the firm clearly and directly to show its data while highlighting the importance of each section, in addition to creating a smooth data flow for each page and across all pages.

The history
Kuwait investment authority's long history is represented interactively with the ability to add more milestones along the way.
The theme
Ekuity corporate identity has been used in all its media representations, and we've used it in the User Interface to unify and diversify their data.