Ezuru property booking
Crafting and building the online properties booking engine, with managing all its technical-operational components, such as availability, payment, and automation.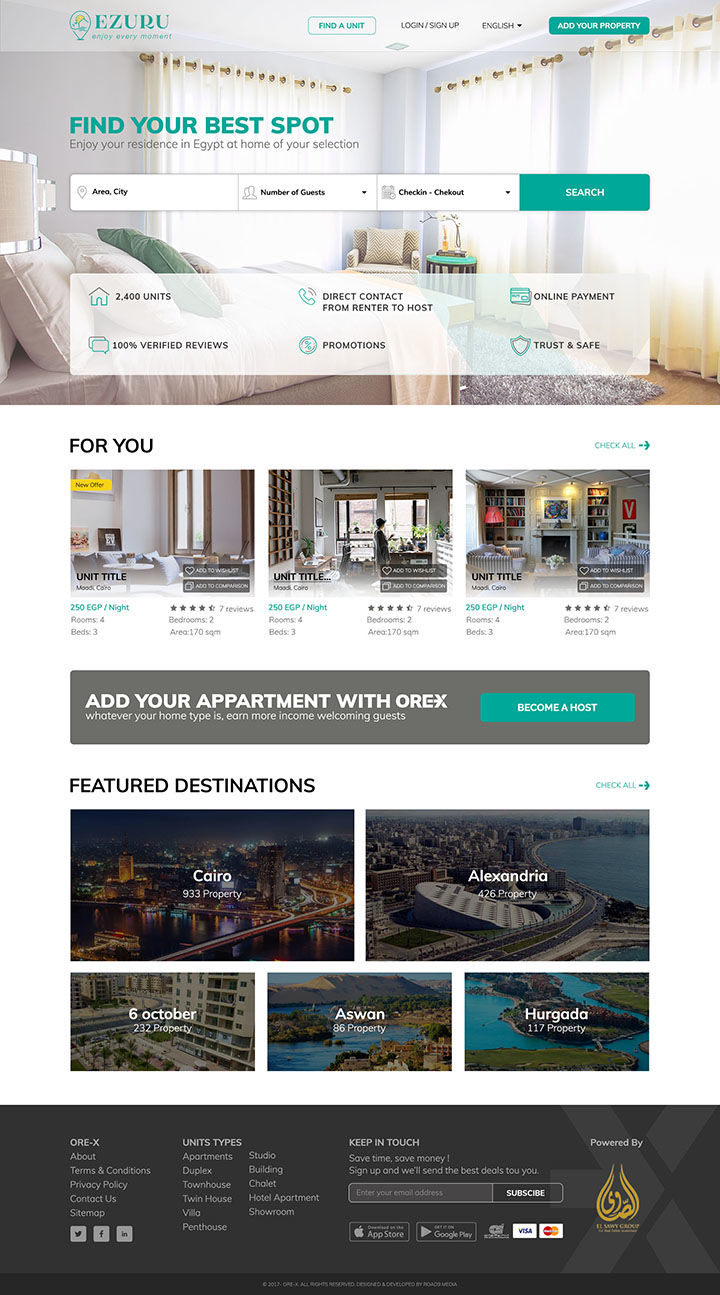 Client
Ezuru is a trusted online community for people to list, discover, and reserve unique accommodations in Egypt.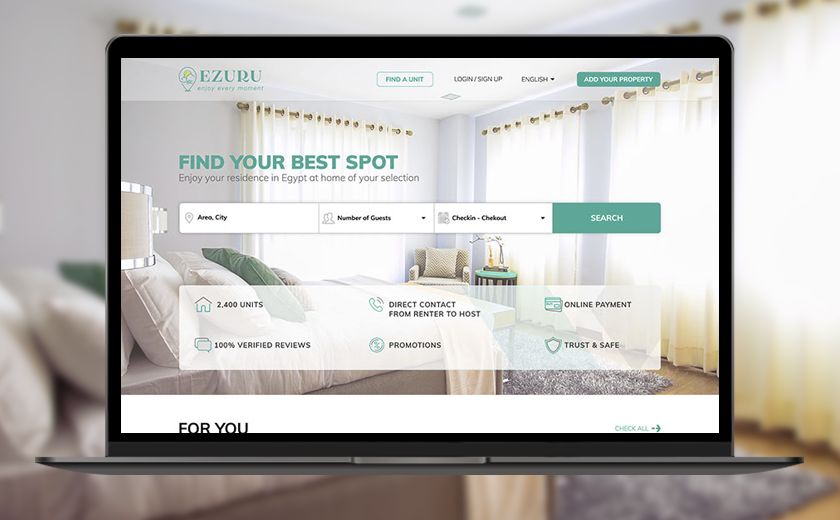 Challenge
We've been asked by ElSawy Group for real estate to build the Middle East's first property booking engine, with smooth easy UX and flawless interactions.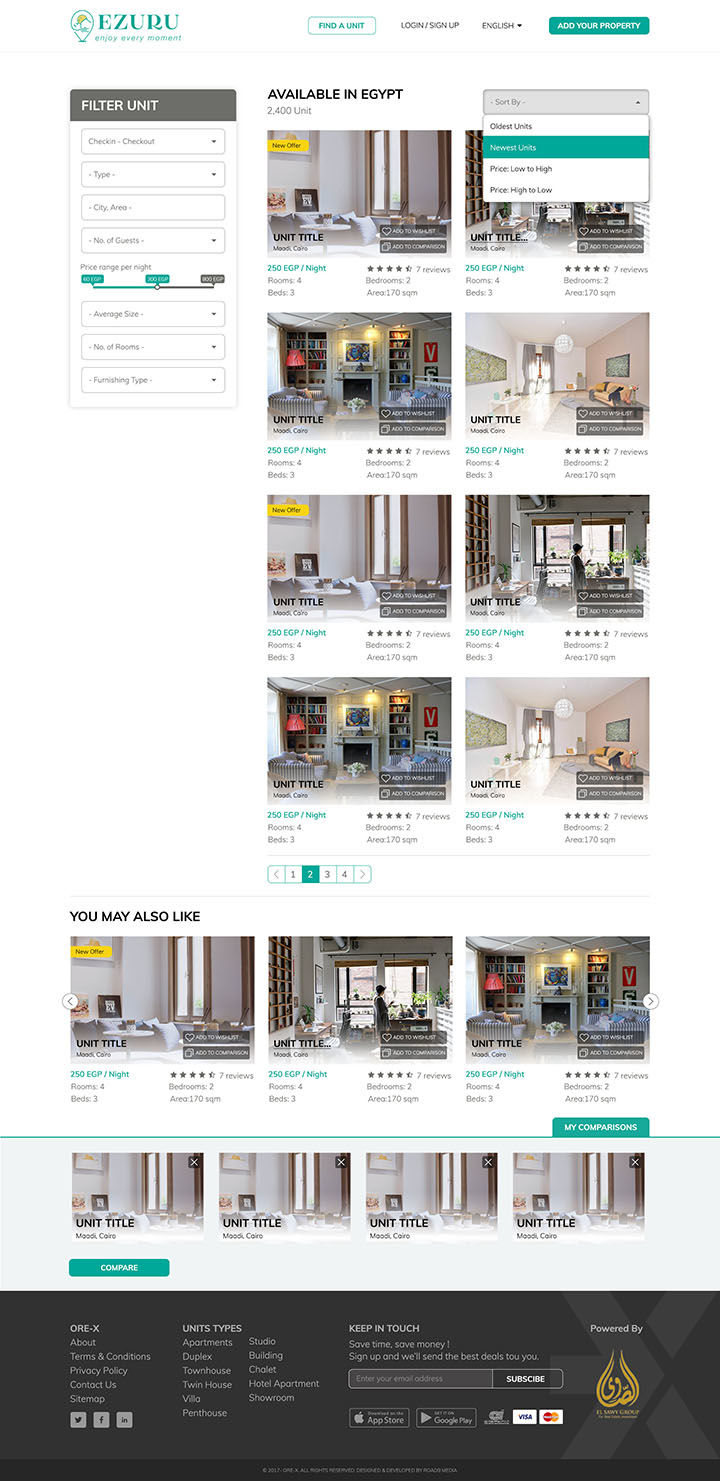 Coziness
Users can look for the right property within a wide list of options all over the country. We've built the user experience around this by using light colors to reflect a calm and cozy feeling.

Finding your property
Users can filter available properties using a plethora of criteria.
Booking
We've built a full booking system for the properties listed, which allows for checking properties availability, direct communication with owners, and online payments.