Flexigigs online platform
Crafting and constructing the online platform for freelancers, Flexigigs Marketplace.

Client
Flexigigs is a freelancers marketplace, connecting freelancers or companies with customers. The system provides both service providers and customers with a list of tools to facilitate their communication and contracting processes. The system was launched on three platforms: Web, IOS App, and Android App.
type
Multi-vendor ECommerce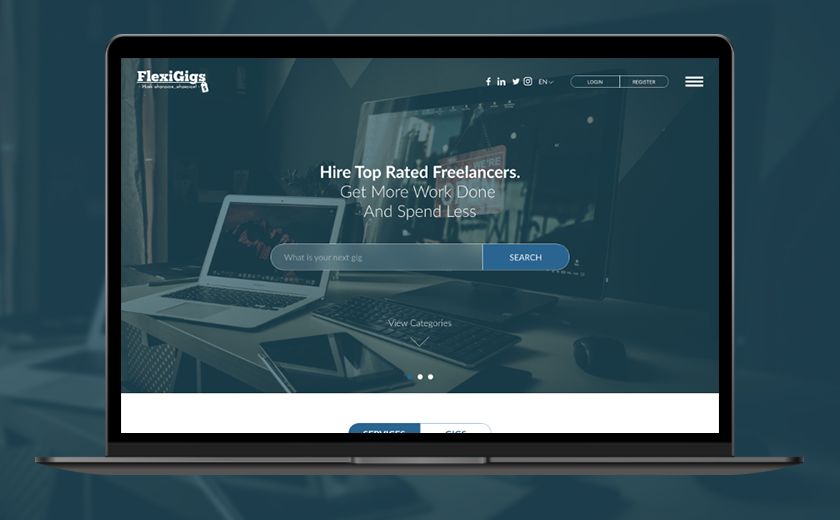 Brief
We've been asked by the Flexigigs team to build a lively, modern website and mobile application to help freelancers and service providers find more project opportunities at their locations; either through offering their microservices or through receiving custom services requests from customers.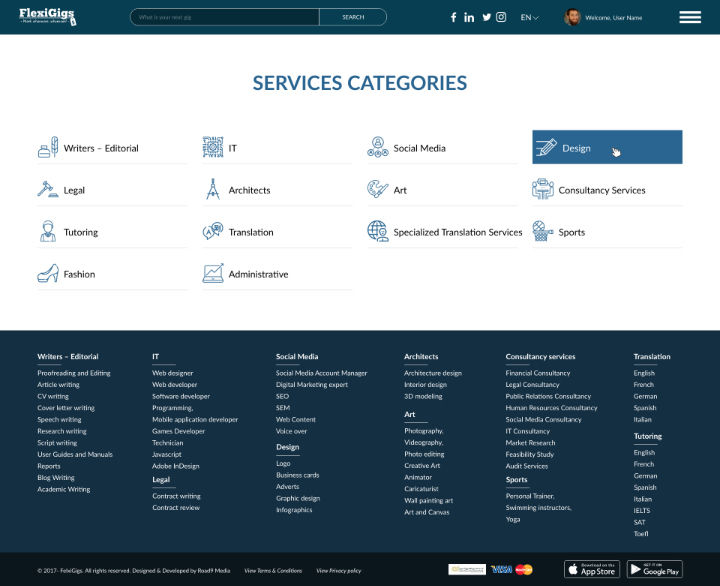 UI/UX
The design was trendy and fresh, with strong usage of photography and graphics appealing to their target audience.

Service providing
Freelancers can publish their services on the platform easily and with as many criteria as they wish, covering all possible selling scenarios with their customers.
Integration
Their website and mobile app were one of the first to integrate with the Fawry payment gateway ever. The payment system allows customers to pay via Fawry shops and freelancers to receive their funds -once they deliver their projects- via Fawry shops as well.