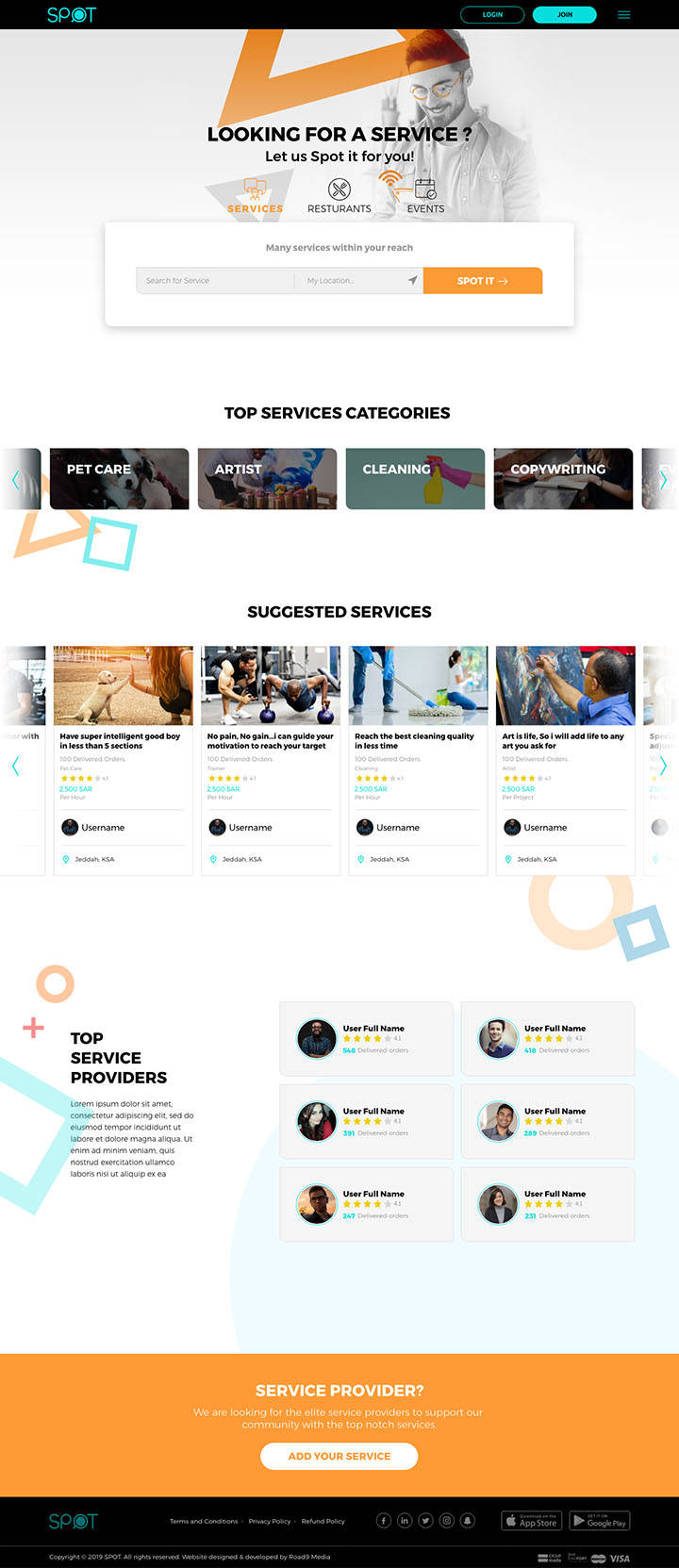 Application
Spot is a collective web and mobile application Marketplace where you can find the best Artists, driving instructors, qualified personal trainers, as well as find and book good restaurants, and find out the latest news.
type
Multi-vendor ECommerce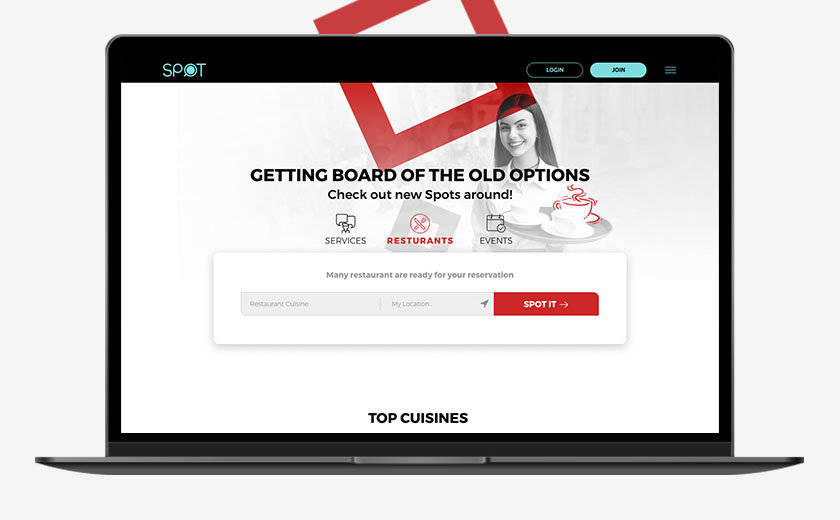 Challenge
The website is a one-of-its-kind experience, in which users can perform multiple tasks on the same platform, the challenge was to generate a unified and unique experience for each service the website provides.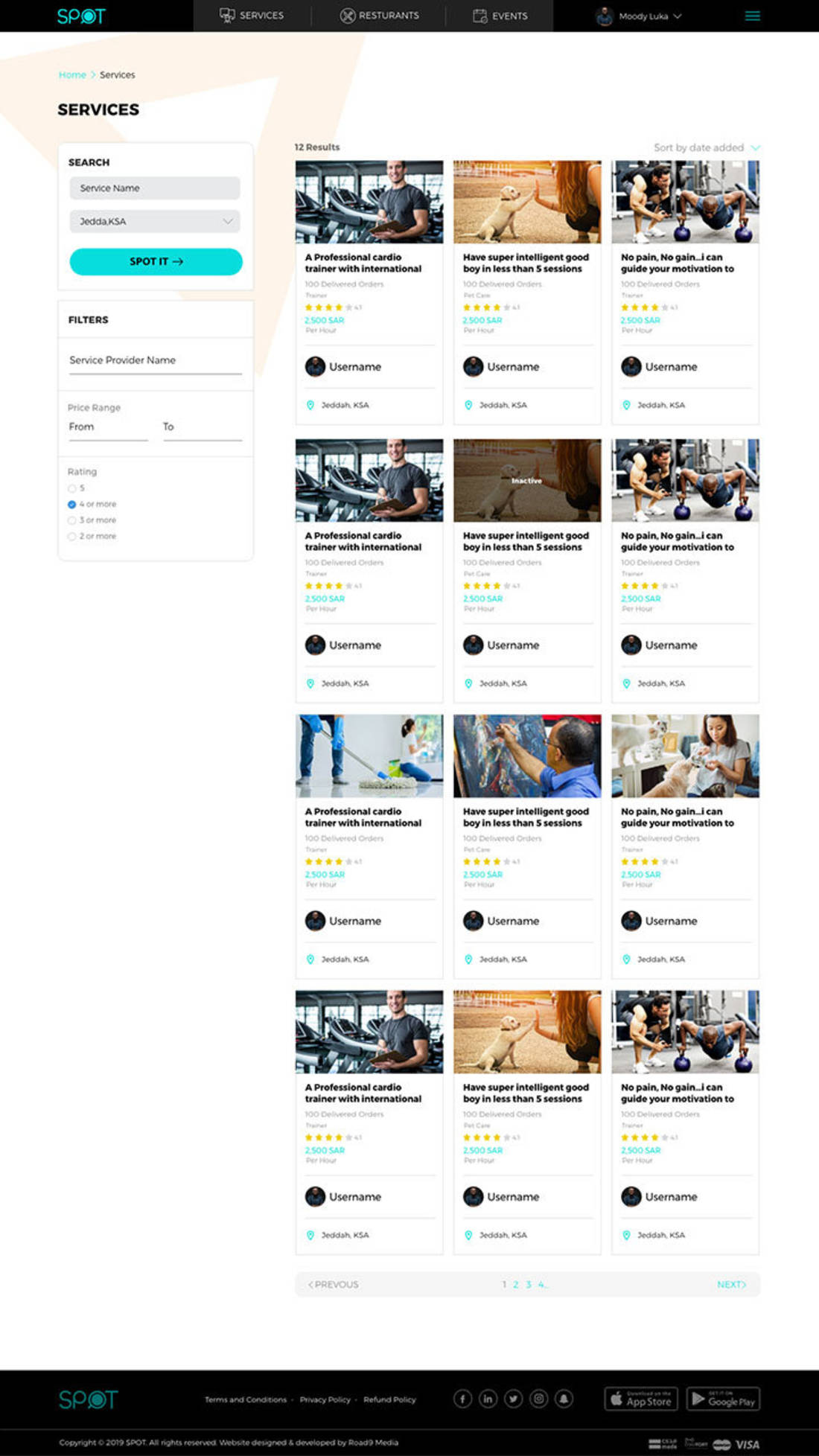 eCommerce service selling
Anyone who works in one of the wide range of services provided on the website, can sell his service instantly and get paid online.
Restaurant reservation
A full restaurant booking system was built for this website, including separate interfaces for restaurant managers and restaurant guests.
A FULLY OPERATIONAL ECOMMERCE WEB APP
The web application provides a full request and order system, as well as a financial system for any provided services or restaurant reservations.