Blog
Upselling vs. Cross-selling and how to apply them on your e-commerce website
At some point in your life as a human being, you have come across upselling and cross-selling when making purchases, and it probably made you happier about the choices you made. 
Now it's time for you to differentiate between them and know how to use them in your e-commerce website to increase your revenue. 
It's no surprise that the cost of obtaining new customers is much higher than the cost of retaining an existing one, and it's also no surprise that existing customers have more inclination to keep purchasing from you. 
"A Marketing Metric study reports that the probability of selling to an existing customer is 60-70%. While the probability of selling to a new prospect is 5-20%."
First, let's define upselling and cross-selling: 
Upselling: 
From the word itself, it means upping the tier of your purchase. You browse the Apple store wishing to buy an iPhone 11 and checkout with an iPhone 12!
Upselling - when used correctly - will increase your average order value (AOV). 
Cross-selling: 
The heart of cross-selling is about offering complementary products that your customer might want to purchase based on what he already is purchasing. Your customer browses the Apple e-store for an iPhone 11, and then he/she checks out with an iPhone 11, a phone cover, and a screen protector.
Your buyer would have probably bought these products separately but, you offering them makes more sense when he's buying the phone itself, and thus he/she chooses to add these products to the cart. 
How to implement upselling on your e-commerce website?: 
1- Upsell to slightly higher tier: 
According to research, you should only suggest a product that's at most 25% more expensive than the original product; this way, you don't scare away your customer from purchasing altogether. 
2- Show product comparisons: 
Specs comparison is a great way to showcase how the more expensive product is better suited for your customer's needs. 
3- Display product reviews: 
Product reviews are a great way to convince your customers to go for the more expensive but highly reviewed product. 
4- Set incentives: 
Customers rather put their money in products they will use instead of paying for shipping. So a great way to set yourself and your customers for success is to offer either free shipping or gifts with your higher product, this way you increase the value of your product to where it matches the money value, thus making your customers feel like they are making a smart purchasing decision. 
5- Use the history of purchases and customer purchasing patterns to know whether or not your customer is viable for an upsell: 
Sometimes going for the upsell is the wrong move for certain segments due to several factors: their monthly income, their past spending average, how often they shop at your e-commerce website, etc. when you wrap that all together, you'll have segments that aren't viable for the upsell, maybe they are more inclined to accept a cross-sell or even a down-sell (suggesting the same quality but cheaper product) this way two things happen: you ensure that they will go to checkout and your customers are more likely to trust you because you put their needs first. 
Now that we have the implementation down, where's the optimum e-commerce website page for upselling? 
It depends on whether you want to pre-purchase upsell or post-purchase upsell! 
Pre-purchase Upsell is a delicate and clear way of suggesting to your customers a higher-tier product that's similar to the one they want; this usually takes place on the products page. 
However, you need to be extremely careful not to spook your customers out of buying entirely; you merely need to suggest the product and make it easy for them to decline the upgrade if they don't feel like they need it. 
Post-purchase upsell, thank you page upsell, or one-click upsell. It happens after your customer has already checked out a product and is viewing the order confirmation page on your e-commerce website, there you can suggest to them items that suit the products they already purchased, what's easy and tricky at the same time here is that your customer doesn't need to add his payment information again when selecting a product to add because it's added on immediately with one click, the tricky part is that if you aren't transparent about this process, your client will most likely make a return on the extra products he/she accidentally ordered. 
Upselling example: 
As you know, or will now know, we provide e-commerce services and solutions, from developing e-commerce websites to customizing e-commerce solutions like adding upselling sections to help our clients increase their revenue.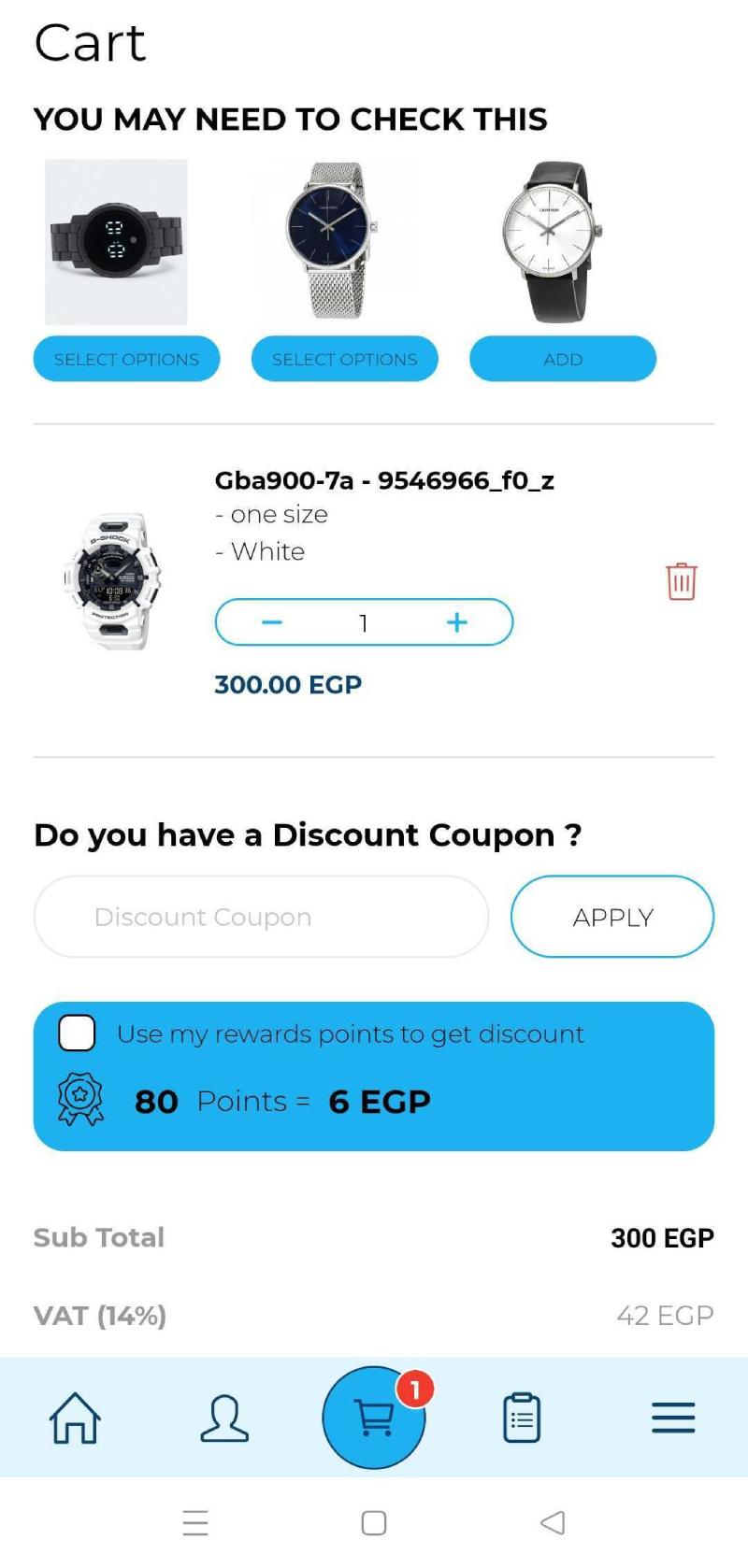 This is an excellent example of a pre-purchase upsell suggestion section where the client can check out higher-tiered watches similar to the style of watch he has selected. 
Let's move on to how to implement cross-selling on your e-commerce website?: 
1- Recommend products complementary to your customers' choices: 
If your customer is interested in purchasing a camera, then you can recommend camera batteries, camera lenses, carry-on camera bags, etc. you get the gist of it. 
There are numerous ways you can do this: 
Showing a section on the product page with products often bought with that product 

Offer bundles with complementary products 
2- Recommend products based on previous purchases made: 
If in their purchasing history your customer has bought pillows and is currently viewing bed sheets then they'll most likely want new pillow covers also. 
Using your customers' purchase history will help you know which products to suggest for them, as well as tailor-make offers for their taste. 
3- Recommend products that cost at least 60% less than the original product: 
With cross-selling, you don't want to offer products that would double the spending budget for your customers. So it's recommended to offer complementary products that cost 60% less to make it easier for your customers to accept the cross-sell, and thus increase their average order value and your revenue. 
Now that we have the implementation down, where's the optimum e-commerce website page to cross-sell on?
Cross-selling usually occurs on the product page and sometimes on the cart page before checkout. 
Here are a few examples of how you can morph the cross-selling segment into your page: 
Amazon's: Often Paired With

People Also Bought 

(Your business name) recommends

Best paired with 

You might also need 
Cross-selling example: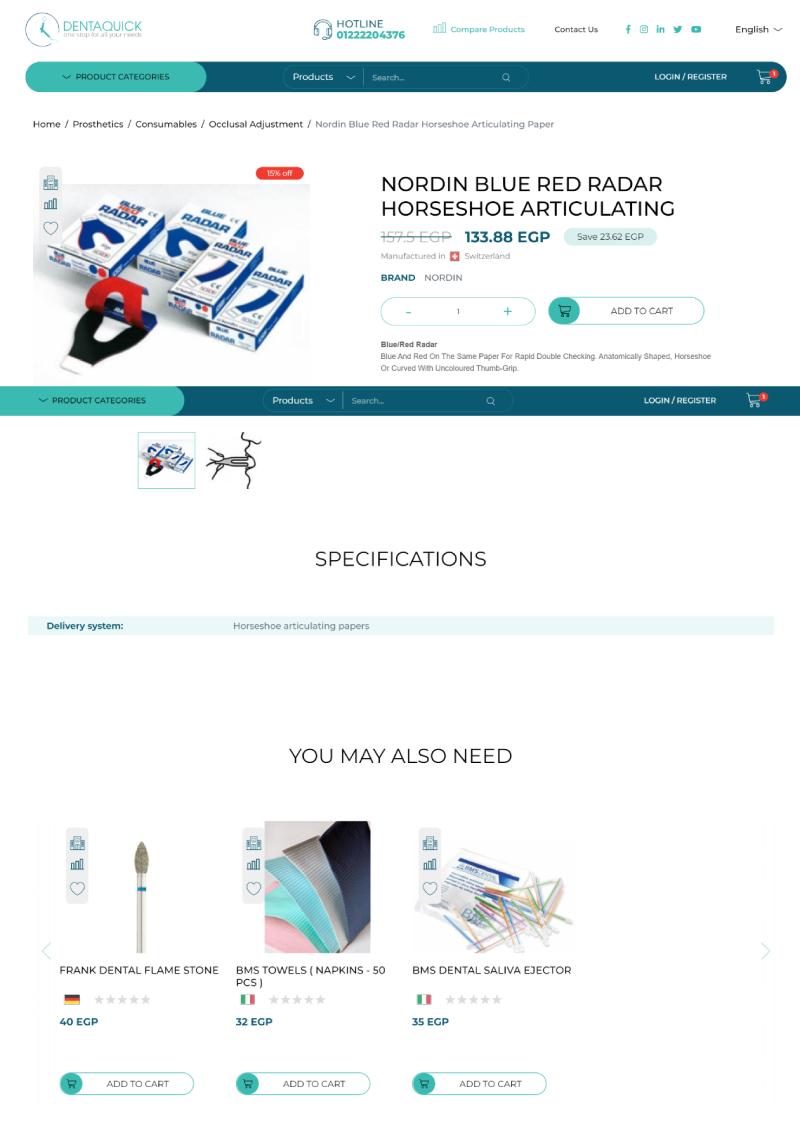 DentaQuick is one of our esteemed clients. We designed their e-commerce website for dental equipment, and just in their second month after launching, they were able to gross 300,000 of revenue from their e-commerce website, and at the core of their products page lies their cross-selling section: You May Also Need.


Wrap Up
Implementing upselling and cross-selling on your e-commerce website is a great way to increase your existing customers' average order value and thus increase your ROI and your revenue as well. Just keep in mind that you need to go about this ethically, meaning that you need to use these techniques with your customers' needs at heart. 
If you are currently looking to implement these techniques on your e-commerce website, then we'd love to give you a consultation with one of our experts on the premium services we can provide for you in this area.