CLIENT
With a 35+ years legacy in design excellence and working with international partners, Archplan stands out from its competitors in the field of architecture, urban design, master planning, and comprehensively developing cities, across the Middle East including cities in Egypt, Oman, and KSA.
segment
Architectural Services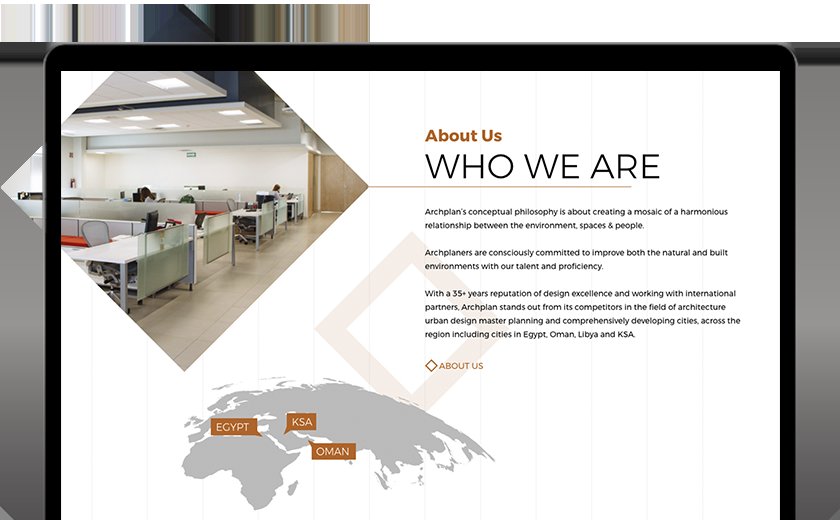 CHALLENGE
Creating a unique and branded website for one of the biggest architecture companies in Egypt, showcasing their plethora of projects and expertise in various architectural fields.

Presentable and elegant
Designing the website of one of the biggest companies in the field of architecture, urban design, and master planning in 5 different countries, through presenting the company's projects and history in an elegant manner that reflects its legacy.

Modernism
The modern look and feel expressed through navigation was a focal concentration point while creating the website's user experience.