Bajocchi
Established in 1900 as the first jewellery shop to open in Egypt. Maison Bajocchi owns the most unique and important archive of jewelry designs ever crafted. The five generations of the Bajocchi family have left an extraordinary number of original designs which capture the essence of each era with intricate talent.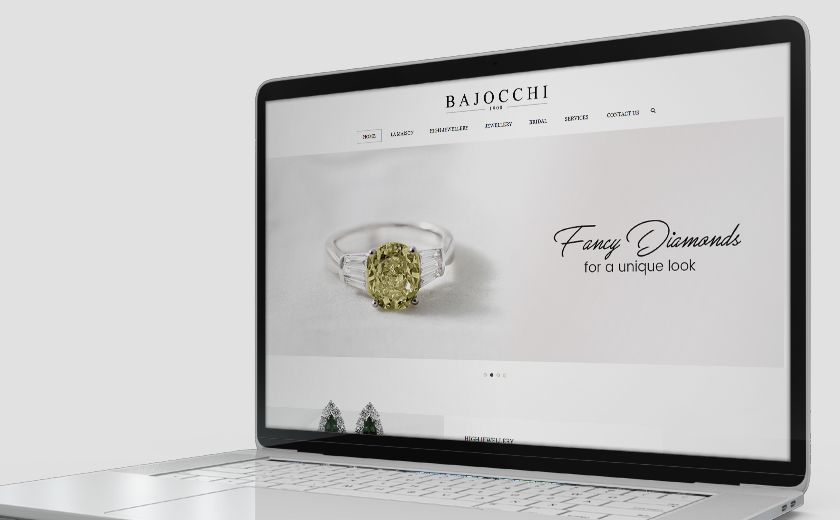 Challenge
Our task was to create as elegant a website as the products it presents, while showing the long heritage of the founders, without focusing too much on the user interface at the same time. In addition to that, create a cross selection system in which users can find the right jewelry piece through any criteria.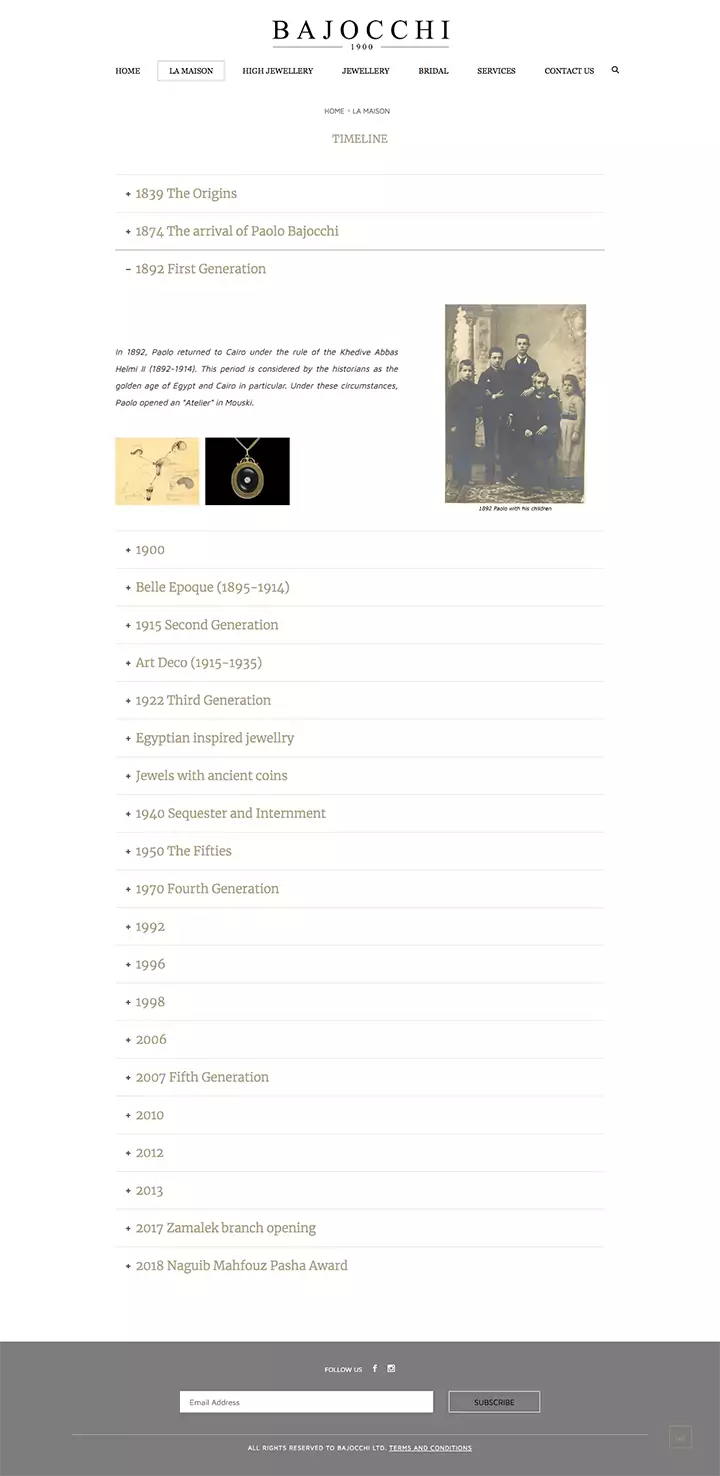 Heritage
We created a special experience showing the whole line of the family business' heritage, giving a true impression of authenticity.

Picking your piece
Users can preview all the jewelry collections with ease, and select a number of cross criteria to preview a group of jewelry that has their desired item to order.
Colors & UI
The nature of the presented products required more sensitivity with picking the right colors to show the right amount of contracts.