Client
Arabeya Online is Bank Audi's stock brokerage subsidiary, one of the leading online brokerage companies in Egypt, and the first online securities brokerage firm. Its website was built based on corporate identity colors, combining both classical and modern UI styles.
segment
Investment & Finances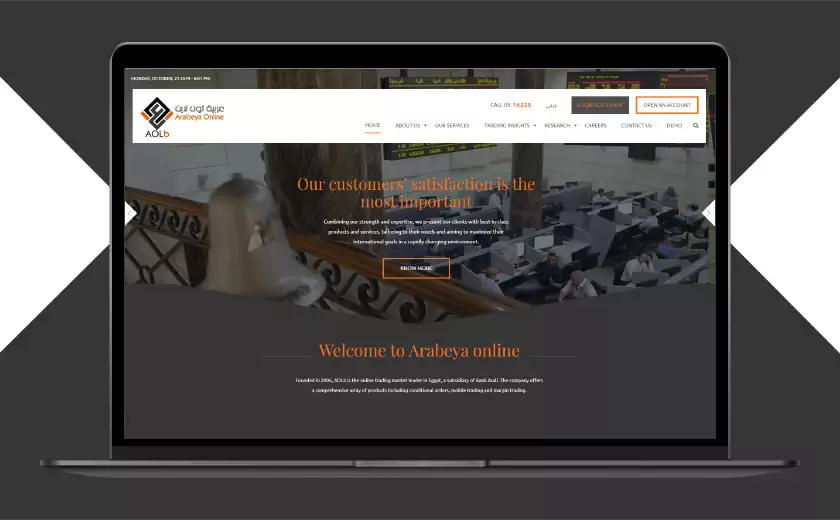 Brief
We've been asked to build Arabeya Online's corporate website and showcase their abundant data on stock market figures and news. In addition to, transferring all their live reports and insights into the newly developed website.

DATA VISUALIZATION
We focused on the whole user interface and experience through clear data presentation for each figure or report and played with the brand's colors and shades to generate data disparity and highlight important data.
Integration
We've integrated the website with the Egyptian Stock Market databases to generate live insights and represent the generated data through a modern and trendy design.
UI challenge
With numerous blocks on the website, which need to be normally viewed on all screen sizes, our UI development team faced this challenge with finding unique solutions to ensure the blocks are visible without harming the user experience or distorting the information on the website.