Client
Centro Group helps businesses drive impactful changes and discover new avenues for growth through its services.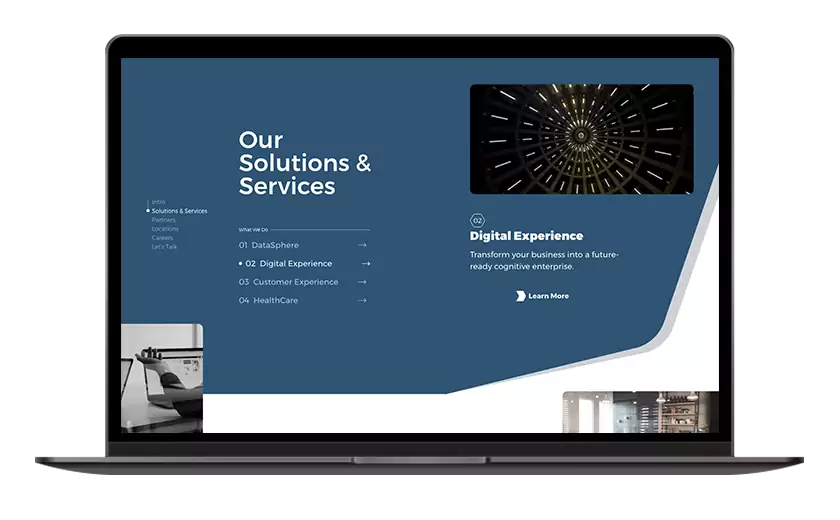 Creating a website that showcases Centro's values and numerous services.

Strong Structure
The website is designed around a solid structure to showcase its various services while providing an excellent user experience.

Smooth Transitions
The website's rich content required smooth transitions between sections to take the visitors on a smooth journey through the pages.
Branding
We utilized the brand colors to create a memorable visual experience for the website users.