Dreny & Partners Law Firm
We created a modern website, concentrating on representing the wide range of practice areas in the law firm along with the attorneys' information and their full biography supported with professional photoshoots made for the law firm and its employees.

CLIENT
Dreny & Partners Law Firm "D&P" is a leading independent law firm based in Cairo, Egypt. Established by Motaz El-Dreny to provide first-rate effective legal services, specializing in business and commercial law, including Capital Markets.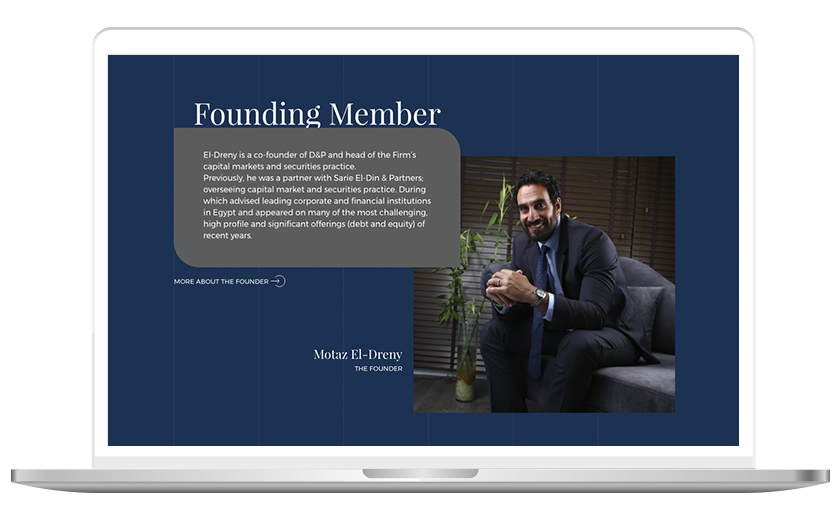 CHALLENGE
Since law firms have become one of our recurring web design segments, we had the experience and the innovation to create a unique website that represents one of the leading and independent law firms in Cairo, Egypt.

Edges and curves
Presenting an interface that combines the sharp edges and curves, reflecting diversity and modernism, also using the brand's solid colors in the backgrounds with live photography of the firm and its employees which gives off a strong sense of professionalism.

The power of experience
Showcasing each attorney with his information to represent the diversity of experiences in one place, to reflect a great outcome for the clients.