Masdar Hardware
Online store development of KSA hardware trader, Masdar Hardware.

client
Masdar Hardware is one of Saudi Arabia's leading companies in the field of supplying hardware, tools, and door accessories.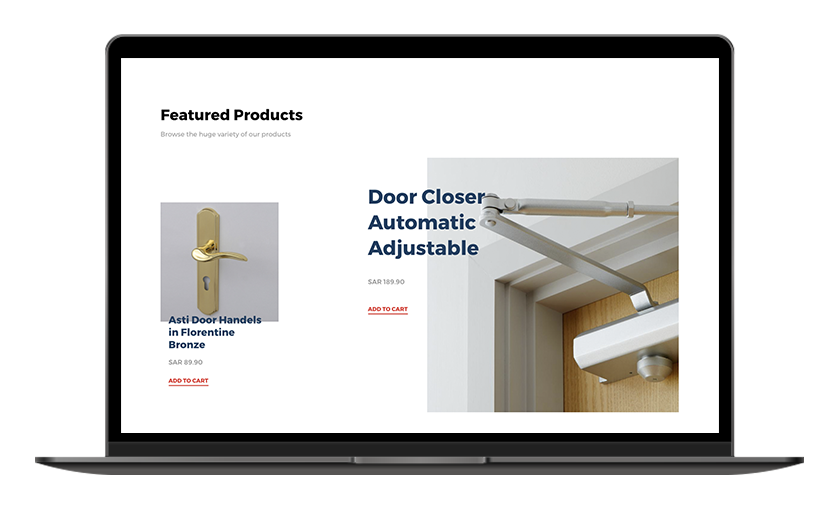 Brief
Build and maintain the online shop of Masdar Hardware provider while upholding the company's brand identity across the shop and integrating it with the KSA's payment and shipping third parties.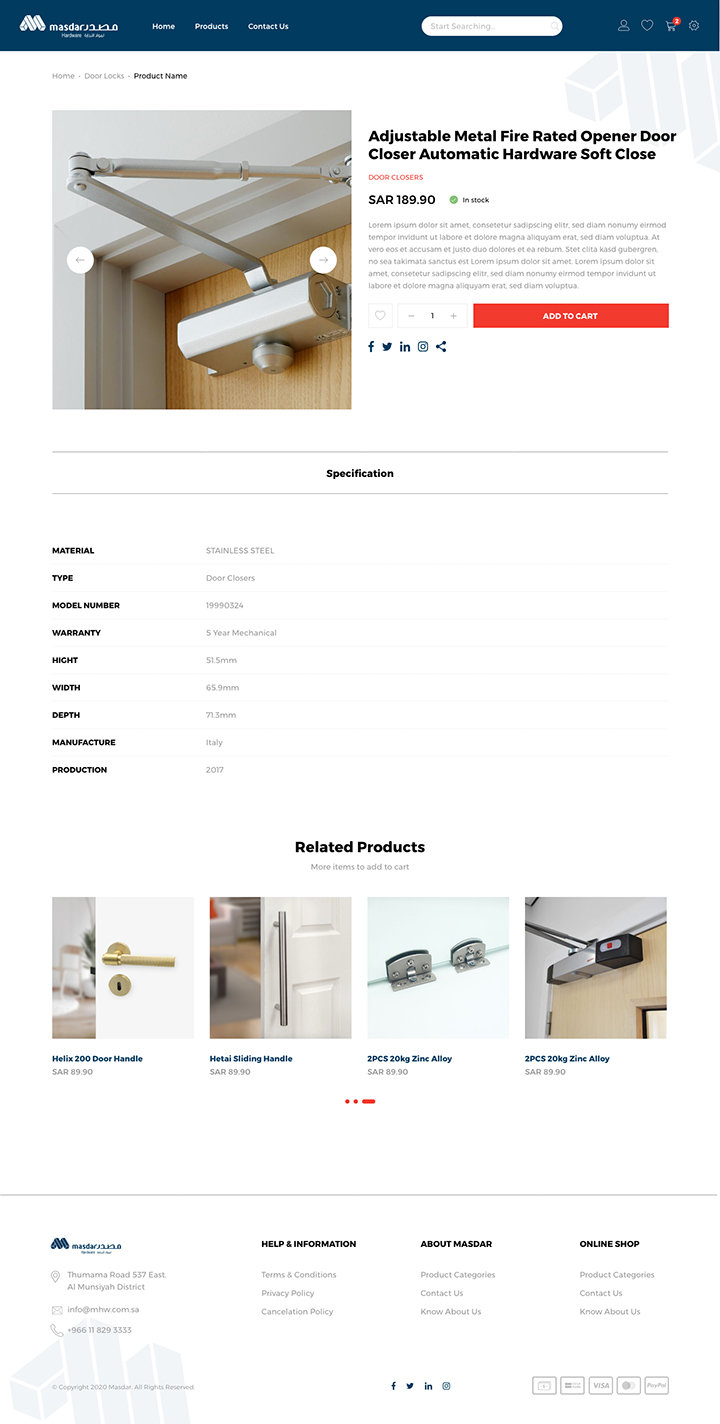 Straight forward purchasing actions
Online purchasing is the core function of e-commerce, hence we designed a swift shopping experience, with the least amount of steps to increase conversions.

ECommerce added value services
Facilitating e-shopping on their eCommerce website with the needed tools for KSA's online payment gateways and shipping third parties.