Client
Nutri mart is an online food market that has a unique line of healthy food products.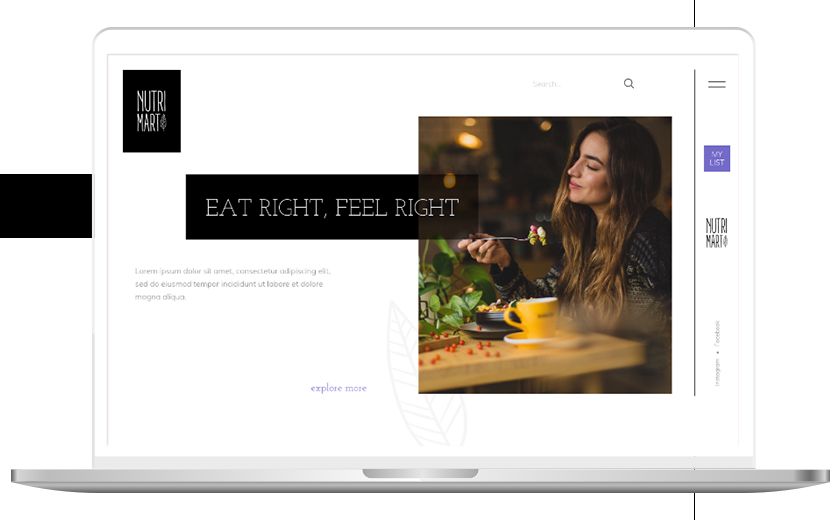 Challenge
Design a food and beverage website which reflects the unique type of organic and healthy food the company provides, in addition to facilitating the food ordering process to be smooth and require minimal steps.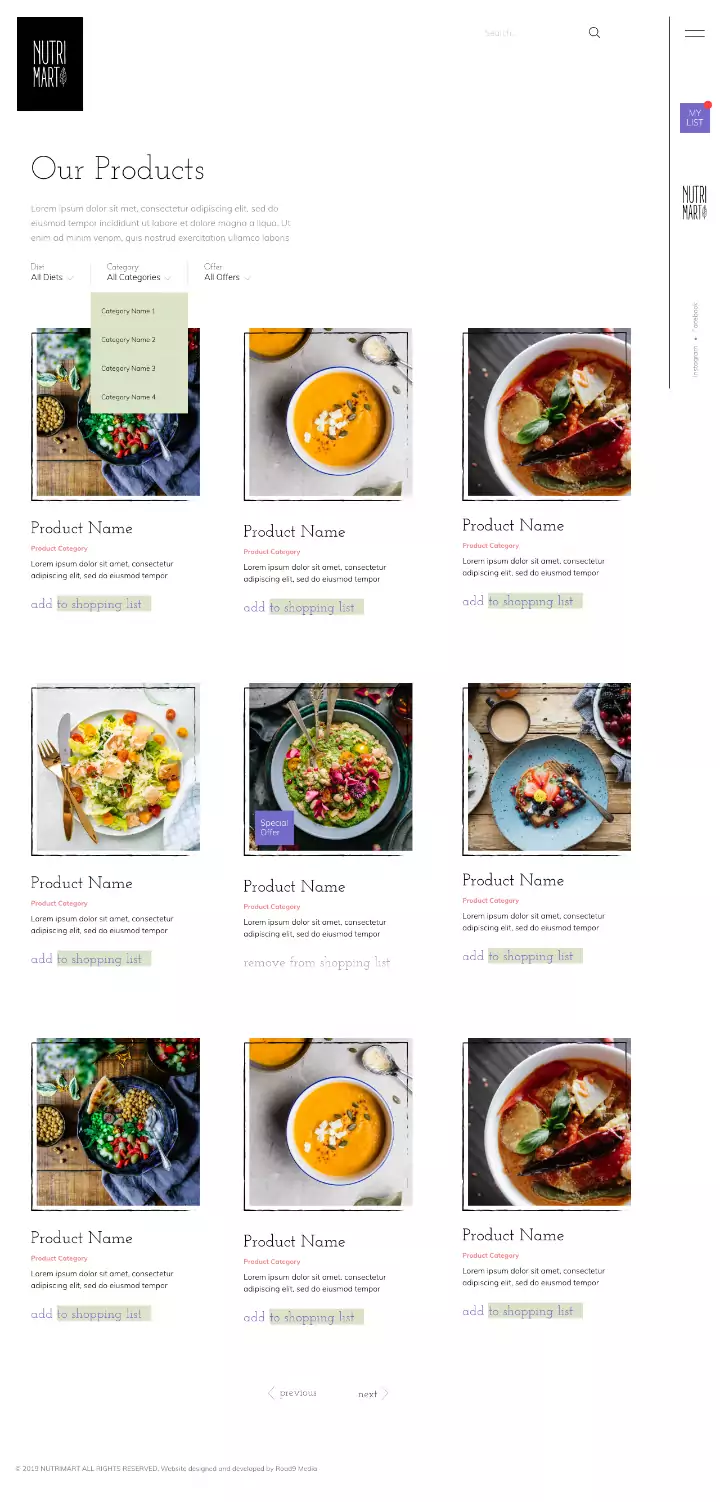 Delicious
The website was built with contrasting colors between black and light modern colors such as pink and purple to reflect the food and beverage diversity, and the bold mix of ingredients that can create something new and delicious.

Food ordering
Users can choose the products they desire from the food menu and collect them in their online basket to order in bulk.
INTERFACE ORIENTATION
The interface was built for their 80% female audience, that's why the theme has incorporated calm colors and gives off a feminine look and feel.