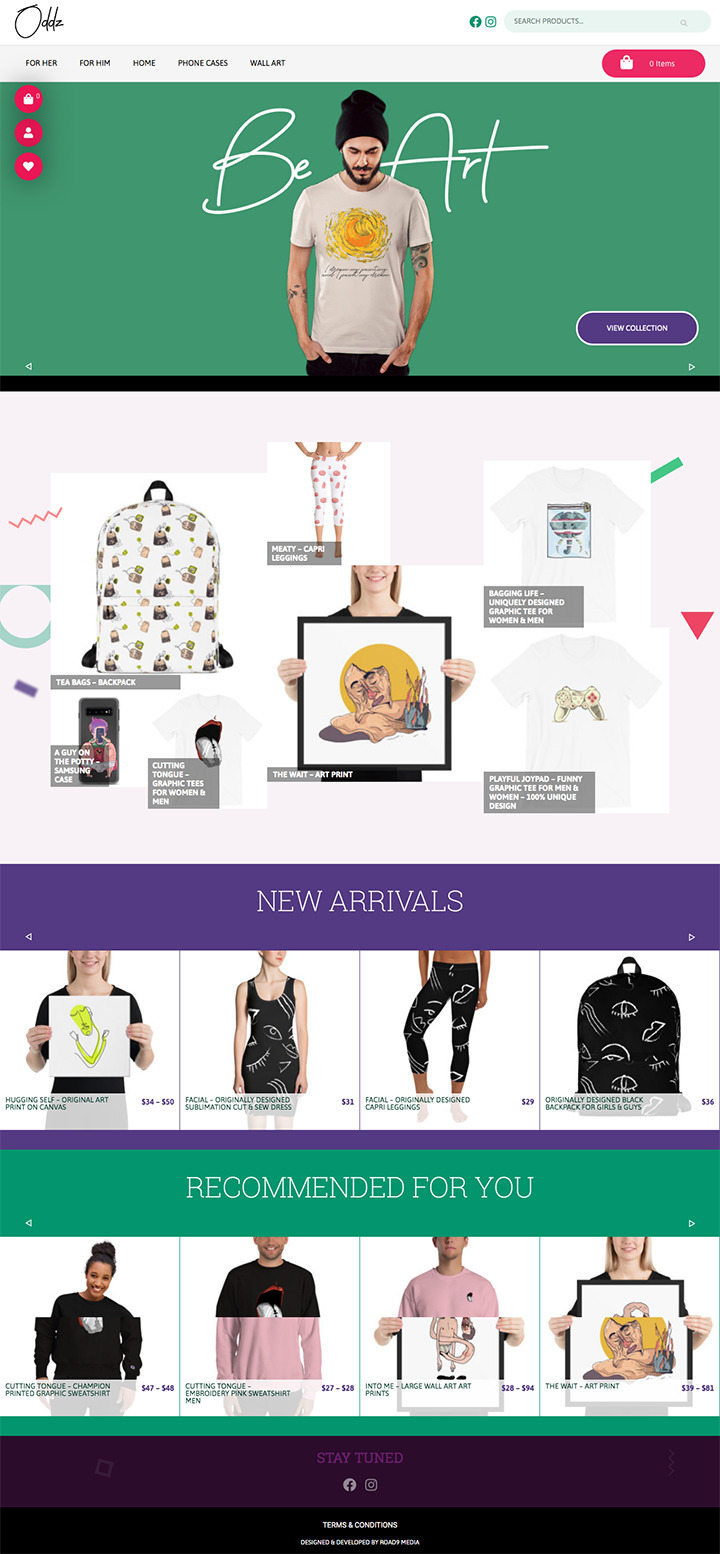 Project
Oddz eCommerce is a young eShop that only sells uniquely designed apparel to the USA and Canada, the project serves a niche of artists and art enthusiasts in the American market.
market
USA & North America
Brief
Building an apparel shop that works with on-demand production, means that the products' production will begin after ordering them. The shop has a unique style of clothes, and we've been asked to show this uniqueness through design and user experience, as well as, integrating the on-demand production platform with the payment and shipping solutions at the same time.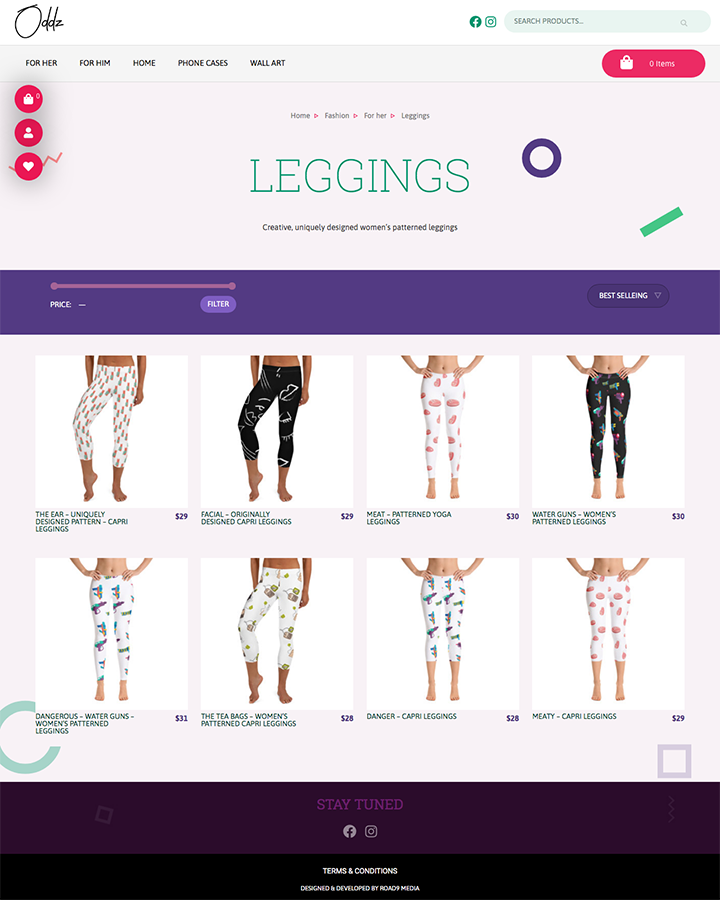 Design
The design was built to attract users to use it, without distracting their focus from the unique products. Using vivid, trending colors to connect the eShop's brand with the modern social media era.

Shop
Oddz is a fully operating eCommerce shop in the USA and Canada. We developed all its required eCommerce modules with the required integrations, such as shopping carts, shipping calculations, variant products, discount coupons, and more.
Facilities
The eCommerce website was integrated with a production house back-end system to send production requests with each order, and at the same time, it was integrated with a shipping solution and a PayPal payment solution.