Client
Level One Group is a full-service engineering and contracting company specializing in high-quality caliber projects, mainly in retail, residential, and office fit-outs.
segment
Architectural Services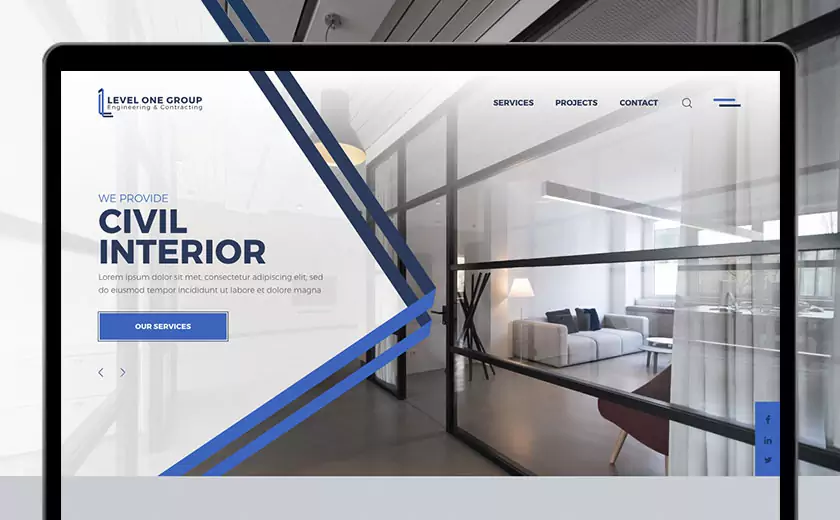 Brief
Re-branding and building the online presence for a company with their experience usually requires taking ultra care with visual details such as colors and shapes, to preserve and enhance their previous user-experience.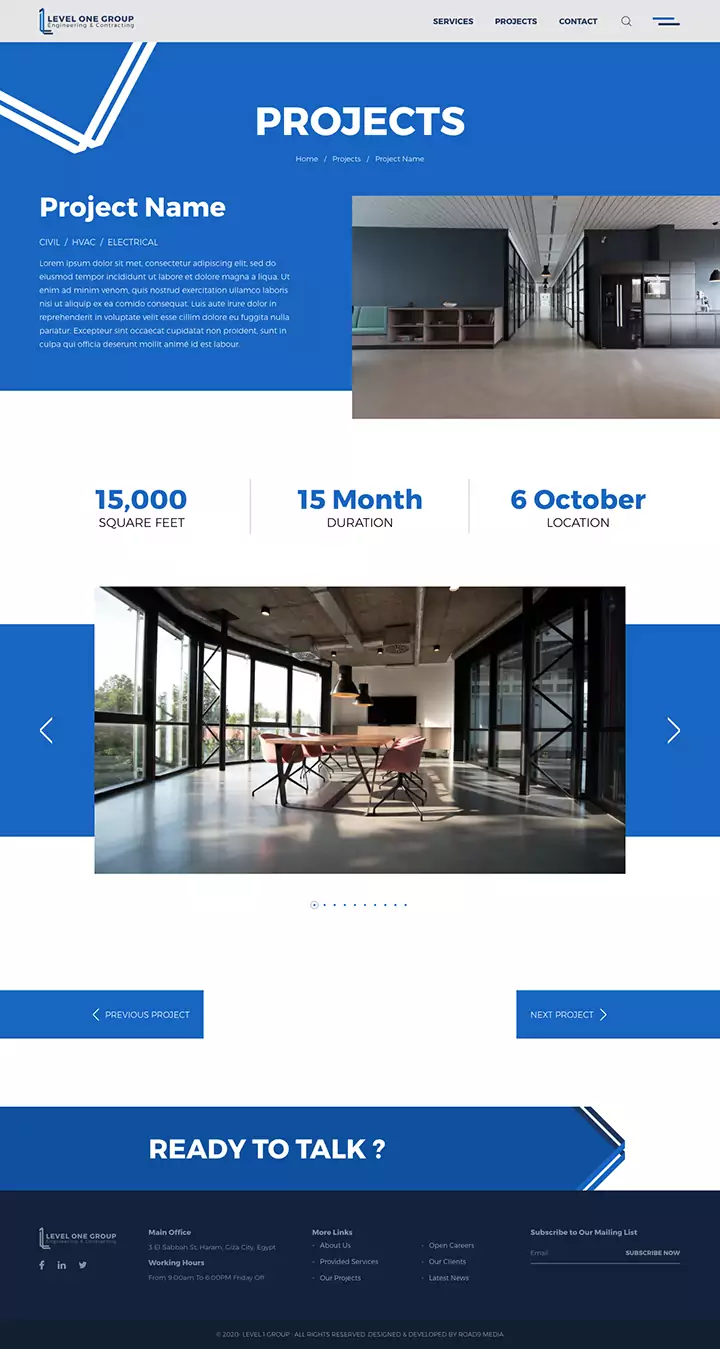 Branding
The brand is reflected through the website's design, creating a unified theme.

Portfolio
The company's technical portfolio is the main information clients look for when browsing on similar companies, that's why this project's visual presentation is designed in a modern way and also is easy-to-navigate.