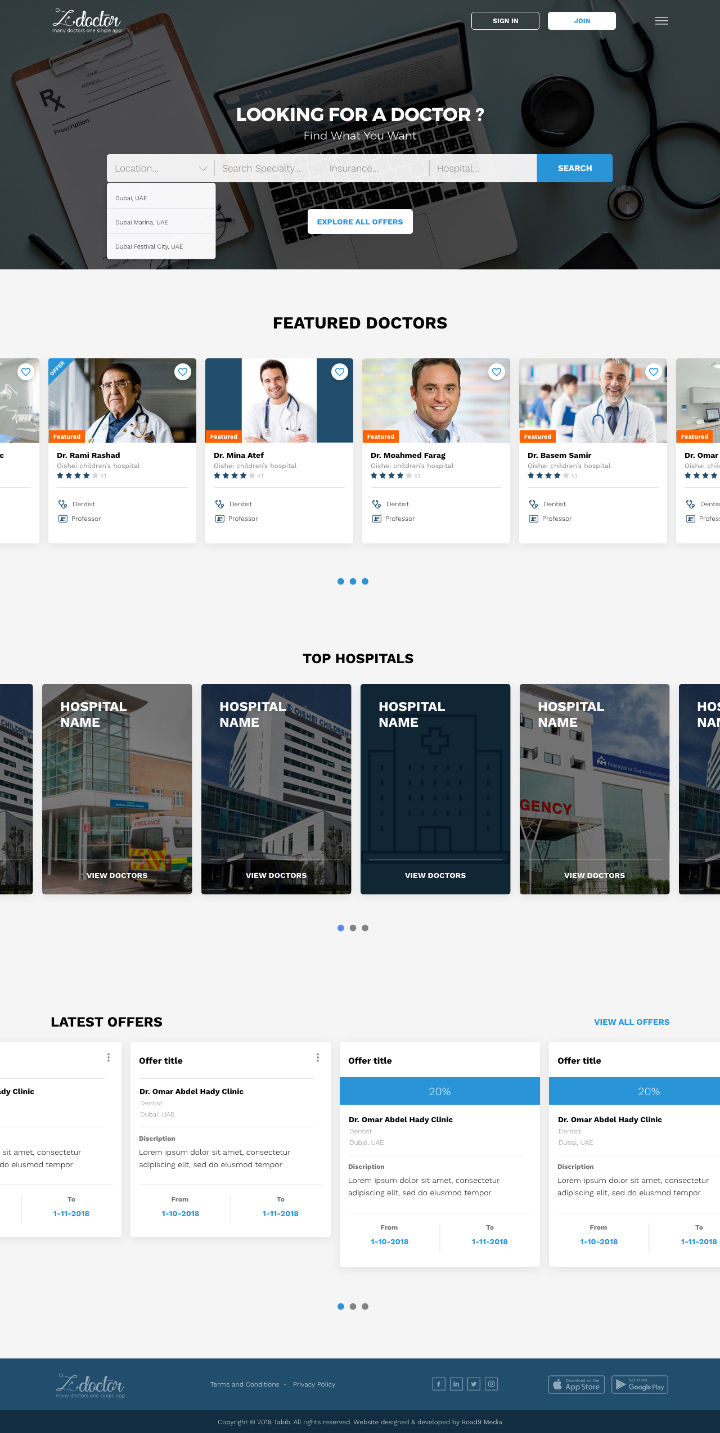 Client
Zdoctor is a UAE online doctors reservation solution, which brings a greater healthcare experience. Patients can use the Zdoctor app to find nearby doctors, search through their Insurance network coverage, read doctors' reviews online, and more.
type
Multi-vendor ECommerce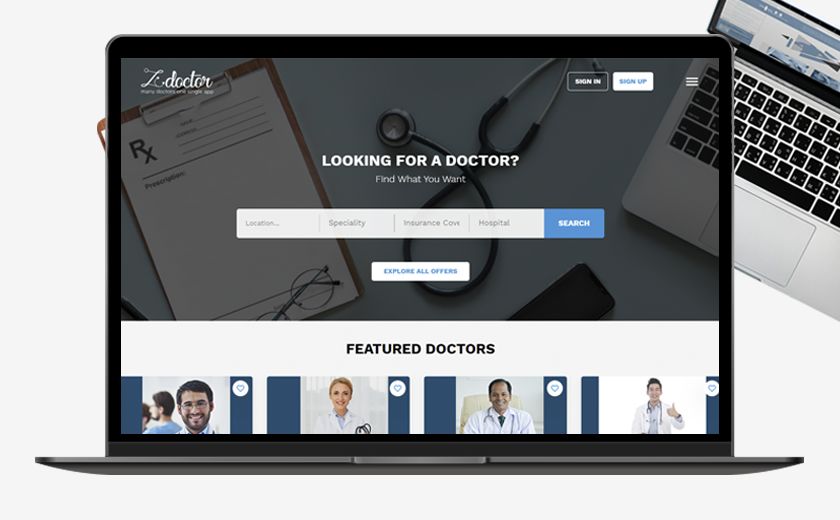 Brief
A group of entrepreneurs decided to standardize and collect all doctors' data in the UAE and allow the users to use this data to reserve doctors visits. Our task was to create a smooth WEB & MOBILE platform with proper data standardization, search and filtration, and allow users to easily use the platform.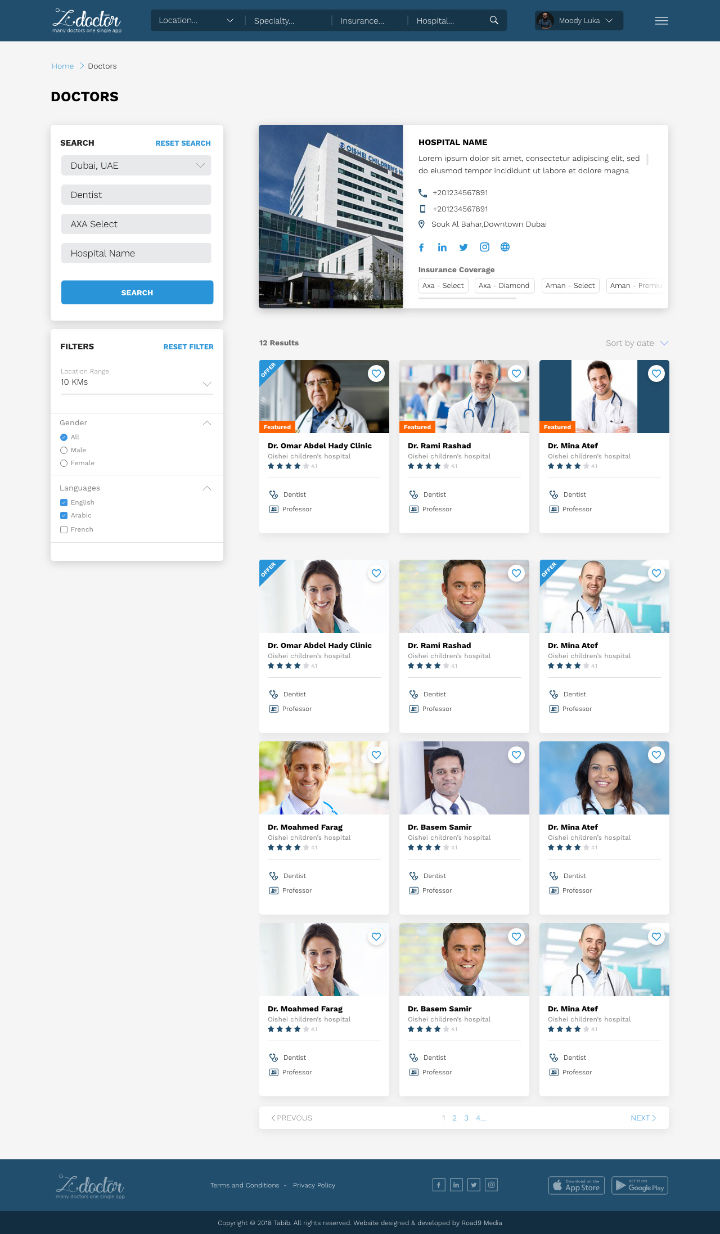 PLATFORM EXPERIENCE
The platform we created aimed to manage and organize a plethora of doctors and clinics in the UAE, allowing for easy navigation and reservation through the user interface, which was built for both web users and mobile app users.

Doctors Search
Using all the complex medical and insurance criteria available, we've built a search engine with which users can look for and find their desired doctor among all the doctors in the UAE.
Doctors' profile
We presented each doctor within a consistent data structure, allowing for easy navigation and accessing the doctor's details and experience.