Client
With over 60 years of experience in the market, Optoscient offers a wide range of highly innovative products and solutions, such as life science and industrial microscopy, pathology solutions, laboratory equipment, and supplies.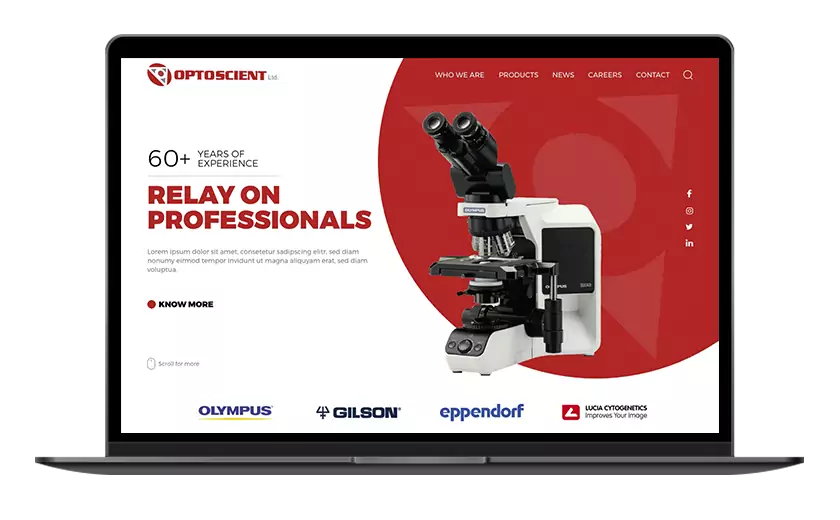 Designing a website that highlights the brand's 60+ years of experience while reflecting its innovative mindset to its visitors.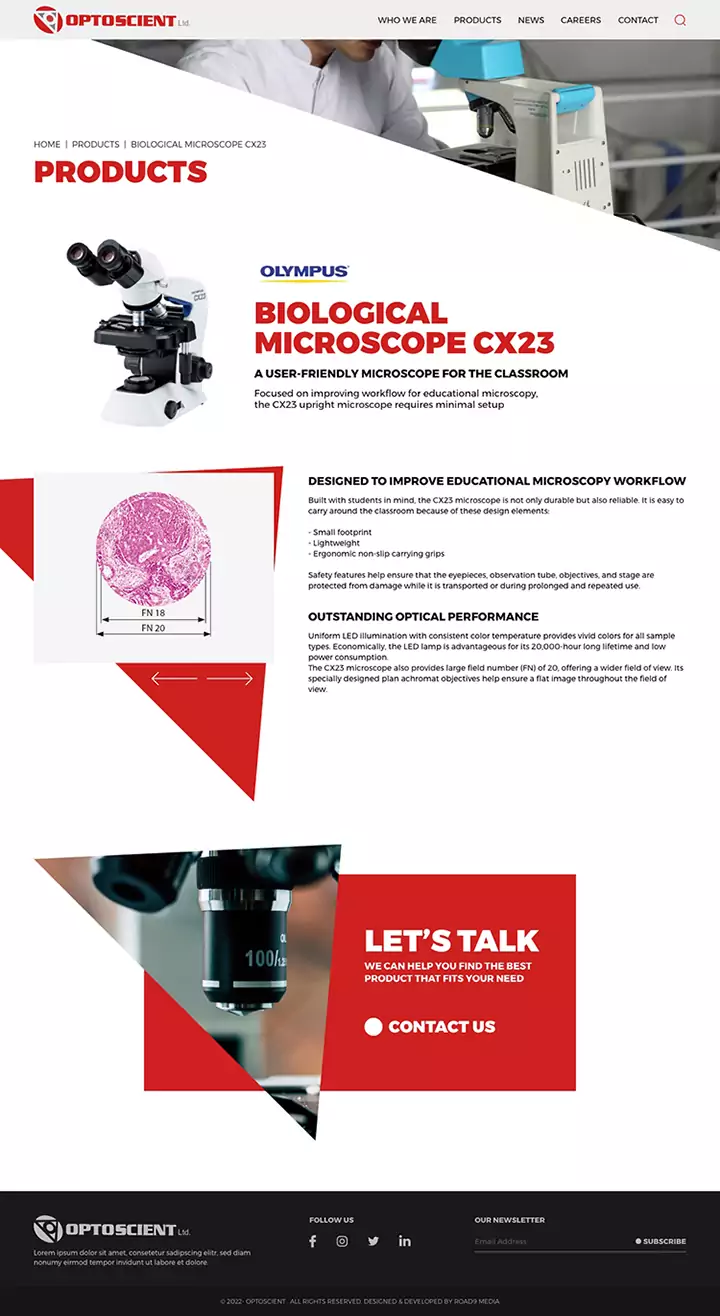 Sharp Design
Precision in any science is a prerequisite, and we highlighted this sharpness in our design choices.

Easy navigation
We created a smooth navigation so the users can find the products they need fast.
Trendy
We utilized the brand colors in the website to create a memorable brand experience for its visitors.