Client
RAHN is one of the leading education providers with over 30 years of experience and 40 institutions in Germany and abroad.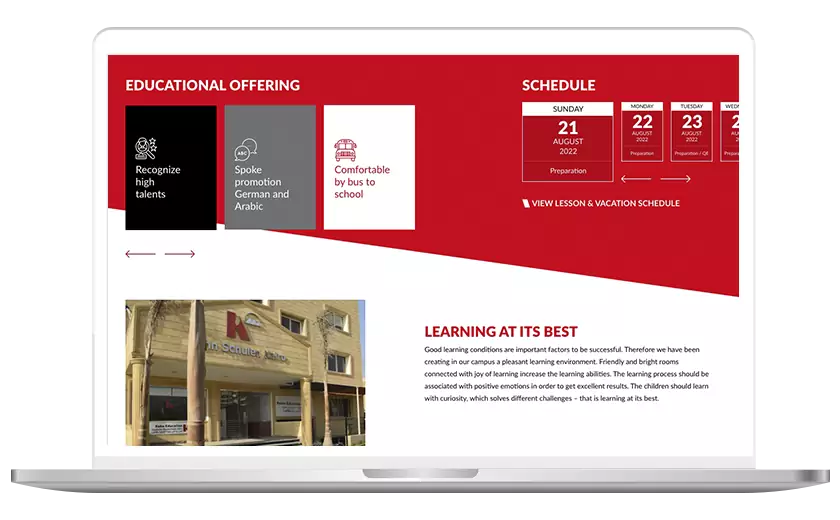 Creating a website that showcases the brand's unique UVP and highlights its values.
Vibrant Colors
We chose to showcase the brand's color in the website to create a memorable brand experience for the website visitors.

Active Interface
The website is designed using an active interface showcasing all the valuable information at a glance
Seamless Design
We wanted to create a seamless user experience where the users could easily find all the information they wanted.