CLIENT
With over a century of experience since its establishment in 1912, Shalakany has achieved a record of success and growth which makes it one of today's leading corporate law firms in Egypt and the Middle East.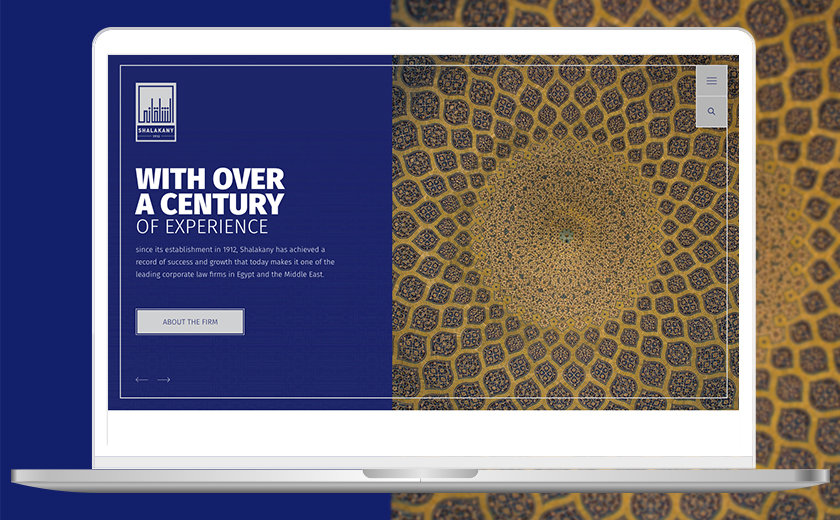 Challenge
To create a modern website that properly represents a law firm that has more than a century of experience.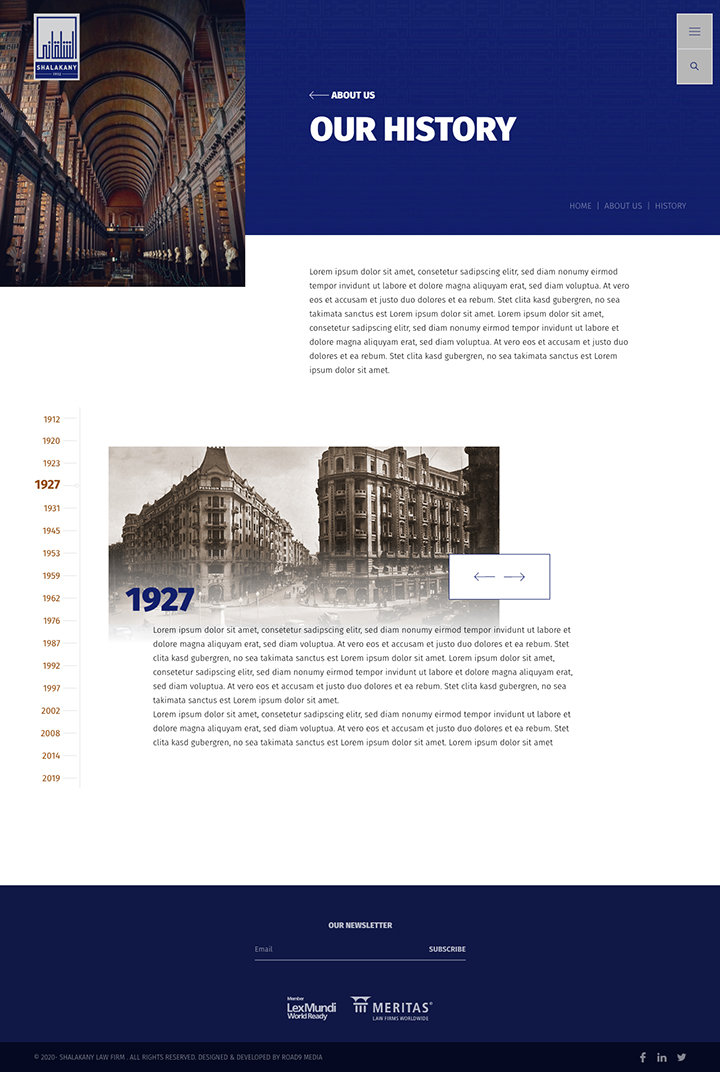 Old yet New
We worked on creating a representation that suited the firm; by creating a combination of an elegant and modern design that still gives the feel of the Egyptian heritage.

Details matter
Creating a full experience with shapes, backgrounds, micro-interactions, and animation to make you feel the legacy of this renowned and leading law firm.